In the midst of President Biden's restoration of aid for Palestinian refugees and economic development that was cut under the Trump Administration, and the first Palestinian elections since 2006 slated for May and July, Marda Dunsky provides insight into Palestinian life under occupation. In Stories from Palestine: Narratives of Resilience (University of Notre Dame Press, March 2021), Dunsky presents contemporary Palestinian life beyond oft-repeated themes of oppression and violence.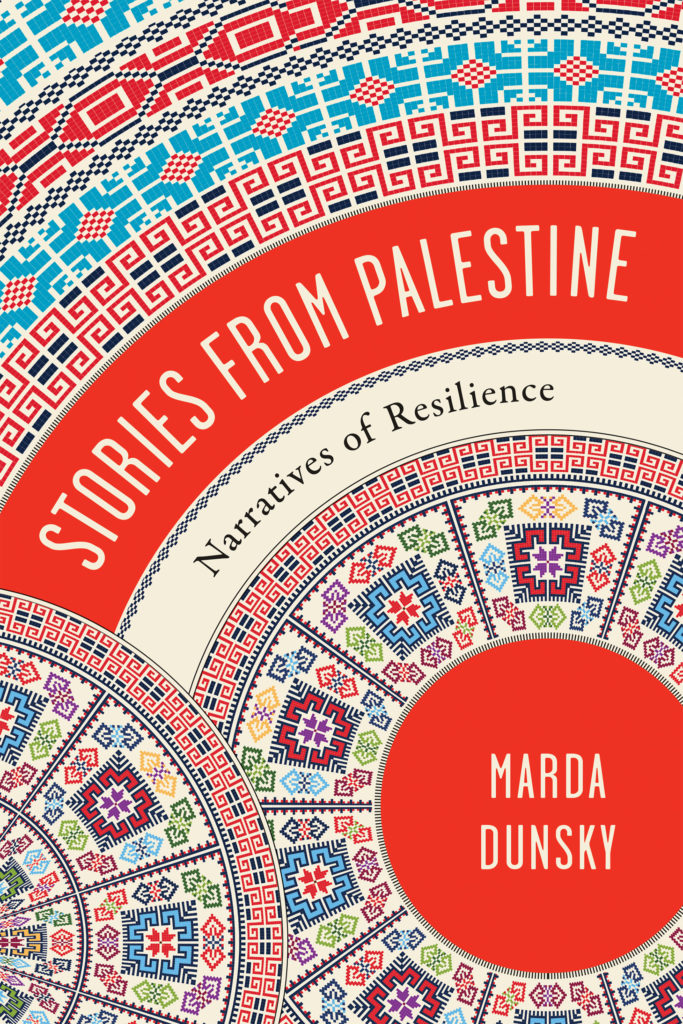 Her work presents a vivid overview of contemporary Palestinian society in the West Bank, east Jerusalem, and the Gaza Strip, venues envisioned for a future Palestinian state. More than a collection of individual stories, Stories from Palestine presents a broad, crosscut view of the tremendous human potential of this particular society. In an era of conflict and divisiveness, Palestinian resilience is relatable to people around the world who seek to express themselves, to achieve, to excel, and to be free. Dunsky creates a new space from which to consider Palestinians and peace.
Stories from Palestine profiles Palestinians engaged in creative and productive pursuits in their everyday lives. Their narratives amplify perspectives and experiences of Palestinians exercising their own constructive agency. Using their own words, Dunsky illuminates their resourcefulness in navigating agriculture, education, and cultural pursuits in the West Bank; persisting in Jerusalem as a sizable minority in the city; and confronting the challenges and uncertainties of life in the Gaza Strip. Based on her in-depth personal interviews, the narratives weave in quantitative data and historical background from a range of primary and secondary sources that contextualize Palestinian life under occupation.
Dunsky's book has generated a great deal of interest. Rashid Khalidi, author of Brokers of Deceit, observes, "Meticulously reported, this uplifting but gritty book illuminates human aspects of [Palestinian] existence that must be understood if there is to be any hope of justice, equality, and reconciliation between Palestinians and Israelis." Booklist adds, "Dunsky is unsparing in describing the human rights violations Palestinians endure, but her interview subjects want to be seen not as victims but as vibrant people with much to contribute." Deema K. Shehabi, author of Thirteen Departures from the Moon, says, "Marda Dunsky is not only courageous in confronting Palestinian reality but also provides essential context and necessary access to Palestinian voices, which are generally unheard or ignored by Western academic and nonacademic audiences."
A lengthy laudatory review of Stories from Palestine, written by Zeina M. Barakat, appears in Fathom.
You can learn more about the book here in an interview with Dunsky and watch her video about the book, featuring many of the Palestinians she interviewed here.
Marda Dunsky is available for interviews.
This story was originally published here.
For more information, contact: Kathryn Pitts, pitts.5@nd.edu, 574.631.3267