Vickie Vértiz is an award-winning Mexican American poet, writer, and professor whose work has appeared in the New York Times magazine, the San Francisco Chronicle, and the Los Angeles Review of Books. Her book Palm Frond with Its Throat Cut won the 2018 PEN America literary prize in poetry. A graduate of Williams College, the University of Texas at Austin, and the University of California, Riverside, she teaches in the Writing Program at UC Santa Barbara. The University of Notre Dame Press is thrilled to publish her newest poetry collection, Auto/Body (February 2023), as part of the Ernest Sandeen Prize in Poetry. She recently answered some of our questions about her poetry and writing processes.
When did you first get the idea for this collection?
In the summer of 2015, I began writing poems from the perspective of classic cars. It is both a family interest, and perhaps a community obsession, growing up in Los Angeles with immigrant Mexican parents.
Certainly these are unprecedented times in the United States and around the world. What can readers find in your book that will resonate with them during this era?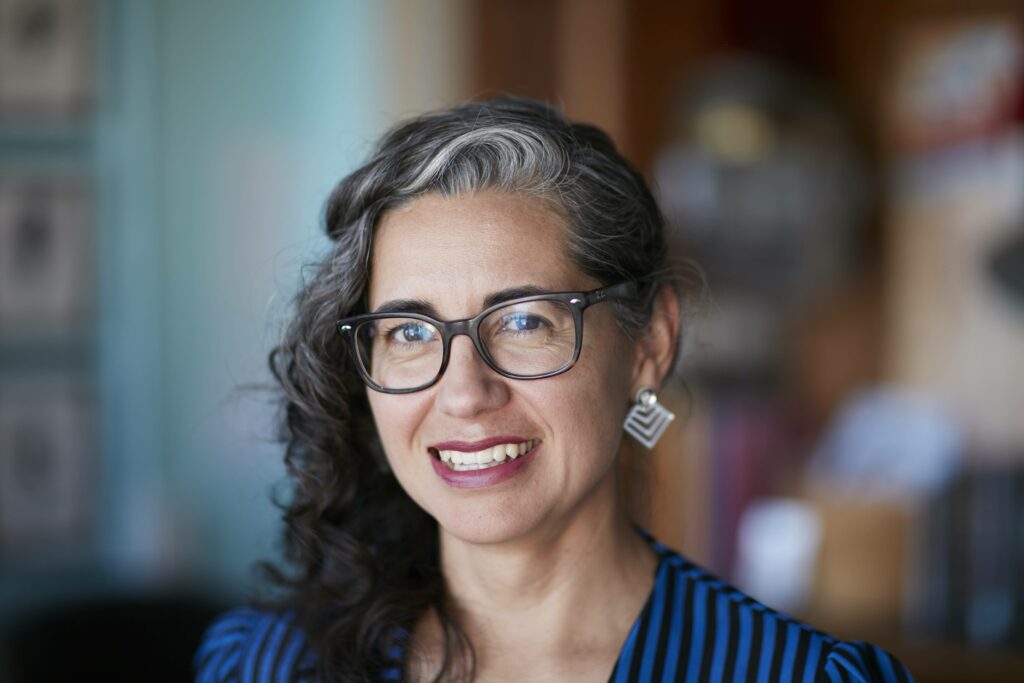 This book is great at taking you straight to the dance floor. The poems are stories and spells of resistance and beauty, found in our bodies, and a myriad of vehicles we step into, whether a literal car or an idea. The poems are stories that not only express rage against racism, misogyny and homophobia, but try to actively dissolve it, using language and energy that lives despite and through heartbreak and dismissal.

What was your inspiration for this collection?
Like much of my writing, this book was also informed by the political movements and news of our times. From the Central American migrant caravan, to the Black Lives Matter movement, this book reflects every day life while also engages with new ways to think about Latinx identity and queerness. In the notes section, readers will sources such as visual and performance art, news stories, film, poetry from indigenous communities in Mexico, pop songs from the 80's—everything I consume is "research," a process I engage in constantly to understand and develop who I am and who I could be in the world.
What did you learn while writing Auto/Body?
You have to follow what's the work is saying and doing; you cannot control it.
In what way is the book you wrote different from the book you set out to write?
I originally thought that all of the poems would include or be about a particular car. However, the book evolved to include the concept of cars as vessels, and include the idea that our bodies are vessels as well; Change, upgrade, and transform them. Now the book is an effort to explore where these "vessels" can take us.
Who is the biggest influence on you and your work?
I look to writers and thinkers across the arts and scholarship, people like Khadijah Queen, Fred Moten, Celia Herrera Rodriguez, Rafa Esparza, Alán Peláez López, Lorna Dee Cervantes, and Juan Felipe Herrera. And of course I can't forget the neighborhood I grew up in, Bell Gardens, California, a working-class, mostly Mexican and Latinx place full of hustle and resilience.
What is your writing schedule like?
It depends on the time of year, but I usually do my best writing in the afternoon. If there's a deadline however, any slice of time will do.
What advice would you give to a poet who wants to start a book?
Read widely, far beyond your aesthetics and inclinations! Read research, articles, and look for art that is about the thing you're trying to say or care about. Really try to articulate your voice and ideas as part of a conversation in the world, instead of trying to pretend you came up with everything.
Who would you like to read Auto/Body and why?
If you want to escape into a world where classic cars and regular Honda Civic's can take you to outer space or to the record store, this book is for you. This book is for people who believe that there is beauty where others say there is not. Also if you have ever walked into a car repair shop or a gay bar, you should pick this up immediately.
What books are you currently reading?
I am reading Brontez Purnell's Since I Laid my Burden Down, Eddy J. Alvarez's article, "Embodied Collective Choreographies: Listening to Arena Nightclub's Joteria Sonic Memories," Alex Espinosa's Cruising, and Alexis Pauline Gumbs's M Archive.
What project are you working on next?
A collection of essays examining and rejecting racialized gender stereotypes and instead living and working towards joy and pleasure as a queer woman of color in the United States.